Our garden just won't quit! If we can avoid a frost, this will be a
beautiful red bell pepper...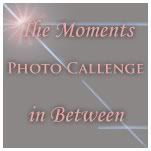 The
Wishful Lamb
has a "messy" theme this week for her challenge.
I immediately thought of this series with Luke and his yogurt. He
made quite the mess and was really enjoying himself, until he realized
I'd caught him in the act! I so LOVE how his expression changed
from joy to anguish in a matter of 3 Canon clicks...
And, since a messy-faced-kid pic is worth a thousand words,
I shall use this set for Photo Story Friday, as well.