It has been the best first-week-of-
F
A
L
L
ever. Ever.
We had some rain. We had some sun. We had some MUCH cooler temps!
Love it.
And, I know there are plenty of people that don't "get into" Halloween. I have
no problem with that, but I really love Halloween. My parents loved Halloween...
my mom sewed us costumes and my dad decorated the exterior of our home
like crazy. (In his 70's, my dad still decorates BIG time!) It was so much fun.
And, I was just recently evaluating a lot of things in my life (b/c of a book) and
realized that it probably had a lot to do with living in the south where summer
is always so hot. (I know this year it was a hot summer for everyone.) It just
felt so good when we could get out and enjoy the air...late October!
With that said, we've had some Halloween/Fall decorations up for a week or
two. I thought I would share some of our scarier ones. Don't laugh...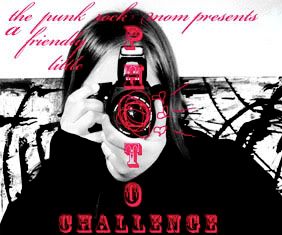 LOVE this capture of Luke. His dark eyes with his blond hair are a fave,
but add in a silly grin...and he has me hooked!
Several months ago I was coloring with Luke, when I happened upon a very
pretty crayon. It was "Robin's Egg Blue" and I told Neil that I wanted a piece of
furniture that color in our new house. I didn't even realize that Luke was paying
any attention, and we went on coloring. Since then, if ever we get out the
crayons, Luke comes running with "my" Robin's Egg Blue crayon, saying
"Mama color! Mama color!" It's really sweet.