Did you go hunting this week? I did...
1. Memories
(Don't you remember how Kennesaw, GA was? Come on. You know you do!)
2. Silhouette
("Pink sky in the morning, sailors take warning!"...and we did have a storm.)
3. Doorway
(When Daddy is in the potty, patience is a virtue.)
4. Silver
(My BFF made this bookmark for me as a Christmas gift.)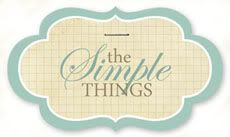 5. Reflection
(I had high aspirations for this prompt, but in the end time was
short and I took the easy way out.)
And, b/c it's been soooo cold, I thought I would offer up
some summer fun. After all, splashing in water under the
warm sun is ALWAYS better with a friend!