Another warm and beautiful week, here in GA...and I
was prepared for the hunt...
1. Decay
(Oh, how I love my hydrangeas! And, they are lovely until the end.)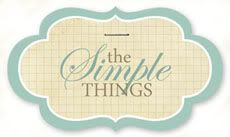 2. Group of 3
3. Kitchen
(The boys LOVE raw veggies. And, I really liked the
reflection on my granite.)
4. Things that make you say, "Hmmm..."
(Tuesday afternoon Sam said, "There's a hole in the sky, Mom." That made
me grab my camera...and then say, "Hmmm...")
5. "Me" time!
(So, I have to be honest. I get a lot of "me time". And, this
was actually hard. In the end, tho, I decided to go with the
most "me" event ever. In 1999, at 25-years old, I went to
Europe by myself. 7 days in London and 5 days in Paris.
This was a souvenir that I still dearly love!)