It was a lovely Spring week in GA...perfect
for hunting...
1. Time
(Sam got a "real" watch for Christmas and he LOVES it!)
2. Outside
(My knockout roses are already lovely.)
3. Zoom!
(Luke just learned to scoot. Watch out!)
4. Poem/Poetry
(I took this photo a few weeks ago, but just got
around to the edit. I had a bit of fun, and in the
end it was a bit spooky to me, so I couldn't help
but think of Edgar Allan Poe.)
5. Isolation
(There was no room in the bowl for this
sweet and yummy Tangelo.)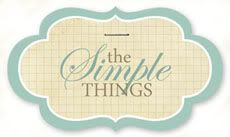 P.S. If you're interested, I have a cool giveaway going on. Just click
HERE
!