And, of course I ended up playing in the
mirror. Isn't my new necklace too cute, tho???
2. Guess what this is...
I really, really love the colors in this capture. Hard
to believe it's a kitchen sponge!
3. What's inside?
A bunny, of course.
4. Playtime
The boys have eleventy-trillion toys, but Luke often
plays with these old fly swatters.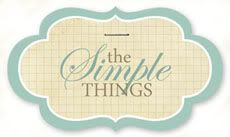 5. Lawn & Garden