Are you excited to see Monsters University? We certainly are, but in the meantime, the
boys are enjoying the new Monsters University Interactive 3D book and Monsters University game cartridge from LeapFrog.
I've always loved all of the LeapFrog products, and these are no exception!
The 3D book and glasses work with the Tag Reader, as well as the new LeapReader System...
Growing up, Mike and Sulley shared just one dream: to get into the Scaring Program at Monsters University. Join the fun on campus as these two monsters learn to appreciate their differences, develop a lifelong friendship and train to compete in the famous Scare Games! LeapReader brings the story of Monsters University to life with exciting 3D effects and helps build reading comprehension and vocabulary skills! (3D glasses included.)
Luke loved everything about this story, especially that it's 3D! I think it's cool that the pages look very normal, if your child (or you!) don't want to wear the glasses.
As for the game cartridge, he was so excited to make his very own monster with his face and unique roar! The animation and story are so cute...
"As Mike and Sulley learn, setting up the perfect monster scare is a challenging problem to be solved using wits and perseverance. In this game, each level exercises children's logic skills, requiring them to rely on tools in the environments to overcome opponents and obstacles. Children are encouraged to test strategies, learn from mistakes and try again until they set up the perfect scare."
Clement C., LeapFrog Learning Expert
It's so hard to believe that all of the fun products from LeapFrog are educational, too!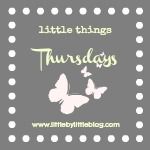 Thanks to LeapFrog for sending me the aforementioned items in exchange for an honest review.