We are blessed to live where
the old
meets the new.
Seriously. It's such a small town feel (even tho we
are 20 miles from Atlanta), but we do have all of the
modern conveniences. Read = Target, Old Navy
and Burger King, within 5 miles. I love Kennesaw, GA!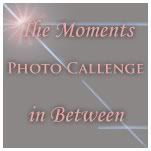 And, this made me think...
No power = Silence, so...