We had a beautiful weekend (but HOT), so we spent
much of it outside. And, since all the lovely blooms
won't last much longer, I wanted to snap some floral
photos of our area. First stop, my lilies...
Oh, how I love these fellows!
Neil came in Friday night with a huge bouquet for
moi. I decided to put them in a sand bucket, so
we could enjoy them on our patio...
The colors are extraordinary.
We went over to my parents' home for a little grillin'
and my dad's oleander was at it's best...
Just like being in Florida!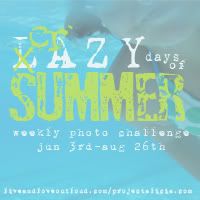 We are so fortunate to live on a few miles from
Smith-Gilbert Gardens. The boys love to stroll
through the trees, flowers, shrubs and garden. I
love all of the little birdhouses and feeders...